The ROI of Employing a Professional Headshot Photographer: Unpacking the Value
Professional headshot photography may not seem to be the most obvious area of investment when planning your personal or company budget. However, the significance of a professionally taken headshot should not be underestimated, and neither should its potential return on investment (ROI).
In the era of social media dominance and online professionalism, your online persona can be a key determinant of your personal brand or your company's reputation. The saying 'a picture is worth a thousand words' holds true in the digital landscape, where your headshot can be the difference between catching someone's attention or losing it. This blog post will explore the value of investing in a professional headshot photographer and discuss the potential ROI you could expect.
The Value of a Professional Headshot
Personal Branding and Credibility
Whether you are a professional individual or a business owner, your personal brand matters. Professional headshots add a layer of credibility and authenticity to your brand. A well-lit, high-quality image signals to potential clients, employers, or partners that you take your career or business seriously. For example, a study by Princeton psychologists showed that impressions of trustworthiness from a face happen within a tenth of a second. This means that a blurry, poorly composed, or low-quality headshot can hinder your personal or business reputation.
Stand Out in the Digital Landscape
In a world of endless scrolling and short attention spans, having a compelling headshot can make you stand out in a saturated digital space. For businesses, this can also translate into attracting more customers and retaining existing ones. A professional headshot has the potential to stop a potential customer or employer in their tracks, leading them to your profile or business.
Unpacking the ROI
To unpack the ROI, we need to delve into the possible benefits and outcomes that a professional headshot can deliver.
For Individuals
Imagine you are a freelancer or job seeker. A LinkedIn profile with a professional headshot will likely attract more views than one without. The ROI could potentially be a higher-paying job, more freelance assignments, or a quicker job search. For example, LinkedIn reports that profiles with a professional headshot get 14 times more profile views and 36 times more messages.
For Businesses
For companies, having professional headshots of your team can give a positive impression to potential clients or customers, increasing their trust in your brand. This can directly translate into increased sales and customer loyalty. For instance, a 2019 report from BrightLocal revealed that 80% of consumers trust a business with positive images.
A Real-World Example
Consider a real estate company, where realtors' images are as much a part of the sales material as the properties they sell. According to a report by the National Association of Realtors, 51% of homebuyers found their homes online. A professional headshot can help realtors stand out in this competitive market, potentially leading to more property viewings, faster sales, and higher sale prices.
Let's say a realtor pays $200 for a professional headshot session. After updating their online profiles and marketing materials with the new headshot, they notice a 20% increase in inquiries, leading to an additional $20,000 in sales for the year. In this case, the ROI is significant ($20,000 return on a $200 investment).
Final Thoughts
The power of a professional headshot should not be overlooked in today's digital landscape. A small investment in a high-quality image can lead to substantial returns, from securing a high-paying job to attracting more customers to your business. Remember, your digital image is often the first impression people have of you or your brand, and it's worth investing in.
Like any investment, the ROI is not always immediately apparent but will manifest itself over time in increased opportunities, credibility, and revenue. The next time you're considering whether to hire a professional headshot photographer, consider the potential return. The price of the service may be less than the potential value it could bring to your brand or career.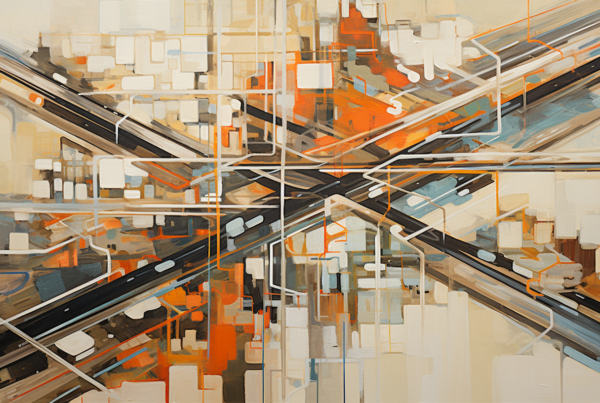 Navigating Professional Pathways: The Symbolism of Career Crossroads Embarking on the journey of "Navigating the Crossroads of Your Career with Professional Headshots in the Heart of Ohio" unveils the intricate…