Preparing for a headshot session can be an exciting time, but it can also be a bit stressful if you're not sure how to prepare. From choosing the perfect outfit to getting your makeup just right, there are many factors to consider. This guide will provide top tips for women preparing for a headshot session, including advice on wardrobe, makeup, hair, skin prep, and grooming.
1. Wardrobe
When it comes to picking an outfit for your headshot session, it's crucial to select clothes that reflect your personal style and make you feel comfortable and confident. Here are some tips to guide your selection:
Stick to solid colors: Solid colors photograph well and put the focus on your face. Avoid busy patterns, which can distract from your face and make the photo look cluttered.
Choose colors that complement your skin tone: Different colors can bring out the warmth or coolness in your skin tone. If you have a warm skin tone, try earth tones like browns, mustard, or oranges. If you have a cool skin tone, blues, purples, and greys might suit you better.
Opt for classic, timeless styles: The goal of a headshot is to remain relevant for as long as possible. Opt for a classic style to avoid dating your headshot.
Vary your necklines: Bring a range of outfits with different necklines, as they can drastically change the feel of your photos. V-necks, scoop necks, and boat necks are generally flattering.
Avoid distracting elements: Big logos, loud patterns, or overly shiny or sparkly clothes can distract from the main focus – your face.
2. Makeup
When it comes to makeup for your headshot session, the main goal is to enhance your natural features without overwhelming them. Here are some tips to guide you:
Avoid makeup with SPF: On rare occasions, SPF in makeup can create a white cast in photos when the flash is used. It's best to use non-SPF foundation and concealer for your photoshoot.
Go for a natural look: Your makeup should look like a polished version of your everyday self. Overly dramatic or bold makeup can date the photos and distract from your features.
Use matte products: Shimmery or sparkly makeup can reflect light and appear shiny or oily in photos. Matte products are less likely to cause this issue.
Don't forget to blend: Hard lines can be especially visible in photos. Be sure to blend your eyeshadow, blush, and contour properly.
3. Hair
For your hair, you'll want to keep it as natural as possible, while ensuring it looks polished and clean. Here are some tips:
Keep it natural: Your headshot should look like you on your best day, and that includes your hair. Stick to your natural hair color and style.
Work with a stylist: If possible, work with a hairstylist. They will be able to help you achieve a polished look and can adjust your hair throughout the shoot to ensure it looks its best.
Avoid new cuts or colors: Don't experiment with a new look right before your headshot session. You want to feel comfortable and confident, and a new look might not feel like "you".
4. Skin Prep
Good skin is the basis of any great headshot. In the days leading up to your shoot, here are some skin prep tips:
Hydrate: Drinking plenty of water can help your skin look its best. It can help your skin look plump, minimize wrinkles, and give you a healthy glow.
Moisturize: Keeping your skin moisturized will give it a healthy glow. Be sure to use a non-SPF moisturizer on the day of your shoot to avoid the white cast SPF can cause in photos.
Eat Healthy: Healthy eating can reflect positively on your skin. Include lots of fruits and vegetables in your diet.
Avoid new skincare products: Don't try out new skincare products close to your photoshoot day as they may cause unexpected reactions.
5. Eyebrows and Facial Fuzz Grooming
If you have facial hair, here are some grooming tips to ensure you look your best:
Maintain your brows: Well-groomed eyebrows can add structure to your face and enhance your eyes. Consider getting your eyebrows professionally done if you're uncomfortable doing it yourself.
Address other facial fuzz: If you have any other visible facial hair, consider removing it before your shoot. This could include hair on your upper lip, chin, or sideburns. Opt for whatever removal method is most comfortable for you, but do it a few days before your shoot to allow any redness or irritation to subside.
Your headshot is an essential part of your professional image. By properly preparing in terms of wardrobe, makeup, hair, skin prep, and facial hair grooming, you can ensure that your headshot is a true representation of you. Remember, the goal is to look like the best version of your everyday self, not to look like someone else. So keep it natural, authentic, and most importantly, enjoy the process.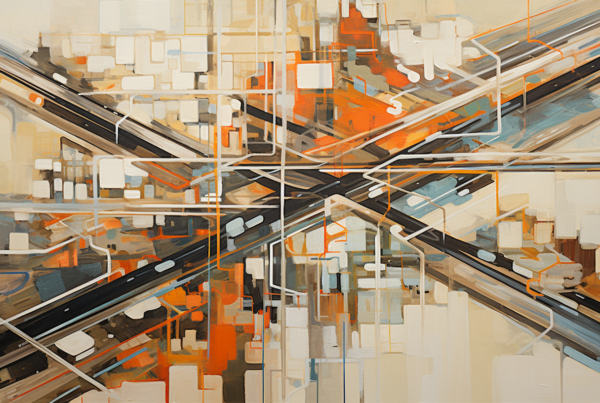 Navigating Professional Pathways: The Symbolism of Career Crossroads Embarking on the journey of "Navigating the Crossroads of Your Career with Professional Headshots in the Heart of Ohio" unveils the intricate…