Your Comprehensive Strategy for Finding the Ideal Headshot Photographer
Embarking on the journey of finding an ideal headshot photographer can seem challenging, but fear not. Our comprehensive strategy breaks down your search into manageable steps, leading you toward a professional who will capture your essence in a powerful headshot.
Identifying Your Needs
The first step in your quest for the perfect headshot photographer is introspection. Define the purpose of your headshot. Is it for professional networking, an acting portfolio, or a personal branding campaign? Understanding your specific requirements will guide your search, steering you towards photographers specializing in your desired style.
Scrutinizing the Photographer's Portfolio
A photographer's portfolio paints a detailed picture of their capabilities and style. This collection of work is a testament to their skills and creativity. Carefully assess the variety, quality, and aesthetic of their photographs. Do they resonate with your vision? Can you see your personality reflected in their subjects? An ideal portfolio should align with your expectations and make you excited about the prospect of working with the photographer.
Evaluating the Photographer's Professionalism
Professionalism in photography is a blend of technical skills and excellent customer service. How a photographer communicates with you can be indicative of their work ethic and the experience you will have. Timely responses, clear information about their services, and a genuine interest in understanding your needs are signs of a professional photographer.
Analyzing Rates and Packages
Photography is an art, and like all arts, the pricing can vary significantly. Balance your budget with your expectations. High-quality headshot photography is an investment in your personal or professional brand, so be wary of suspiciously cheap rates. Evaluate various packages and what they offer, ensuring you understand exactly what you're paying for.
Inspecting Reviews and Testimonials
Online reviews and testimonials are a goldmine of information about photographers. Previous clients' experiences can give you insights into the photographer's professionalism, quality of service, and ability to deliver as promised. Look for patterns in the feedback to get an accurate impression.
Interviewing Potential Photographers
Once you've shortlisted potential photographers, arrange a consultation. An interview can provide a sense of the photographer's personality, work style, and dedication. Do they make you feel comfortable? Can they articulate how they would capture your personality in a headshot? This is a partnership, and you should feel confident in your photographer's ability to deliver.
Understanding Post-Shoot Services
Post-shoot services are a crucial component of your photography package. Will your photographer offer retouching services? Are digital copies included? Knowing what to expect after the shoot will prevent misunderstandings and ensure satisfaction with the final product.
By thoroughly defining your needs, meticulously examining portfolios, gauging professionalism, considering costs, studying reviews, interviewing candidates, and clarifying post-shoot services, you are well on your way to finding your ideal headshot photographer. The Comprehensive Strategy for Finding the Ideal Headshot Photographer is your roadmap to making an informed choice, one that will result in a headshot that truly encapsulates who you are.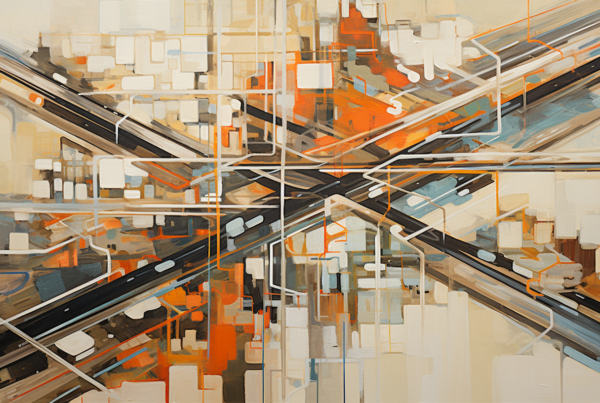 Navigating Professional Pathways: The Symbolism of Career Crossroads Embarking on the journey of "Navigating the Crossroads of Your Career with Professional Headshots in the Heart of Ohio" unveils the intricate…
Bridging Past and Present: Kettering's Pioneering Spirit "Innovation in Imagery: How Our Dayton Headshot Company is Inspired by Charles F. Kettering's Legacy" is not merely a tribute but an embodiment…
Your Comprehensive Strategy for Finding the Ideal Headshot Photographer Embarking on the journey of finding an ideal headshot photographer can seem challenging, but fear not. Our comprehensive strategy breaks down…