Maximizing Your Investment: Where to Use Your Professional Headshot
Your professional headshot is an integral part of your personal brand. As a tangible representation of you, it should be utilized wisely to maximize the investment you've made. When used in the right places, your headshot can make you stand out, promote your personal brand, and attract opportunities. Below, we delve into the numerous ways you can utilize your professional headshot.
Professional Networking Websites
LinkedIn: This is a no-brainer. LinkedIn is a premier professional networking platform, and your profile picture is one of the first elements that visitors notice. Use a high-quality, professional headshot here to build trust, professionalism, and make an excellent first impression.
Industry-specific platforms: These include websites like Behance for creatives, ResearchGate for researchers, AngelList for startups, and more. Using your professional headshot here helps establish consistency in your personal brand across different platforms.
Personal Websites and Blogs
Your personal website or blog is your digital home. Use your headshot on the 'About Me' page, in blog posts, or in the website footer. It personalizes your content and helps visitors connect with you.
Social Media Platforms
Facebook: While generally seen as a more casual platform, using your headshot as your Facebook profile picture lends credibility, especially if you use the platform for professional networking or run a business page.
Twitter: Your Twitter profile picture appears next to every tweet you post. A professional headshot makes your insights and comments more impactful.
Instagram: If you use Instagram professionally, or have a public account, your headshot can give your profile a more professional look.
YouTube: If you create videos for professional purposes or have a significant following, your YouTube profile picture can be your professional headshot.
Email Signatures
An overlooked space for a headshot is your email signature. In business communication, this lends a face to your name, thereby enhancing communication and making it more personal.
Business Cards
Physical business cards aren't outdated. Having your headshot on your card makes it stand out and helps recipients remember you better when they revisit it.
Marketing Materials
Include your headshot in marketing materials such as flyers, brochures, newsletters, or email campaigns to build recognition and trust with your audience.
Press Releases and Media Features
If you're quoted or featured in the media, providing your headshot helps make the story more relatable. Similarly, include your headshot in press releases for increased visibility.
Book Author Bio
If you've authored a book, having your headshot on the book jacket or in your bio lends credibility and helps readers connect with you.
Guest Posts and Articles
When you're guest blogging or writing articles, include your professional headshot in your author bio. This can boost recognition and lend credibility to your content.
Online Courses and Webinars
If you're a course creator or a speaker at a webinar, include your headshot on the course landing page, in promotional materials, and during the presentation itself. It makes the experience more personal for attendees.
Professional Directories and Memberships
Many professions have directories and membership lists. A professional headshot used here can distinguish you from other professionals in your field.
Job Applications and CVs
Although not traditionally used in some countries, a professional headshot can be beneficial on job applications and CVs, especially in fields like acting, modeling, or other public-facing roles.
In conclusion, a well-made professional headshot is a powerful tool that can enhance your personal brand. By utilizing your headshot across these platforms, you not only maximize your investment but also increase your visibility and recognition, leading to more opportunities in your professional.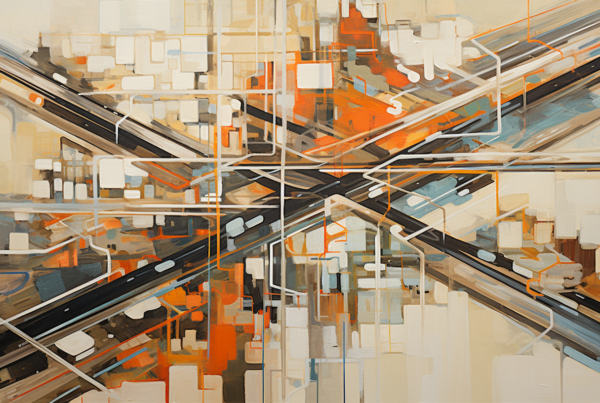 Navigating Professional Pathways: The Symbolism of Career Crossroads Embarking on the journey of "Navigating the Crossroads of Your Career with Professional Headshots in the Heart of Ohio" unveils the intricate…