Is a Professional Wardrobe Stylist Necessary for Your Headshot Session?
Headshots – they're often the first impression you make before even stepping foot into a room. Whether you're an actor, a corporate professional, or an entrepreneur, the significance of a powerful headshot cannot be underestimated. But behind every effective headshot, there's always an important question: Do you need a professional wardrobe stylist?
Let's delve into this intriguing question and shed some light on the value that professional wardrobe stylists bring to your headshot session.
Understanding the Role of a Professional Wardrobe Stylist
Before we delve into whether or not you need a professional wardrobe stylist, it's essential to understand their role. A wardrobe stylist, or fashion stylist, is an expert in creating 'looks' for their clients that align with a specific image, goal, or setting. For headshots, this might involve selecting clothing, accessories, and even directing hair and makeup to ensure a cohesive, flattering, and purposeful look.
The Power of the Perfect Look
Clothing speaks volumes about your personality, your professionalism, and your personal brand. The right outfit can highlight your best features, create an air of confidence, and set the tone for your entire headshot. On the flip side, an ill-fitted or poorly chosen outfit can distract from your face, look unprofessional, and potentially send the wrong message.
A professional wardrobe stylist understands how to leverage clothing and accessories to enhance your headshot. They know how to mix colors, patterns, and styles that compliment your skin tone, body shape, and the intended use of the headshot.
When a Wardrobe Stylist Can Be Beneficial
The decision to hire a professional wardrobe stylist will depend on your specific circumstances. Here are a few scenarios when their expertise can be invaluable:
High-stakes situations: If you're getting headshots for a high-profile job, a casting call, or a public image campaign, a professional stylist's expertise can be the difference between a good headshot and a spectacular one.
Limited experience or interest in fashion: If fashion isn't your forte or you don't have time to plan outfits, a stylist can help. They'll navigate the fashion world for you, selecting outfits that will make you look your best.
When consistency is key: For corporate teams or casts that require cohesive looks, a stylist can ensure consistency across headshots while still allowing individual personalities to shine through.
Rebranding: If you're updating your image, a stylist can help express your new brand through your wardrobe.
Weighing the Costs
Hiring a professional wardrobe stylist is an investment. While prices vary, you'll need to consider if the benefits outweigh the costs. If you're using your headshot in a professional capacity, where image matters, investing in a stylist can pay off in the long run. However, if you're on a tight budget and have a good eye for fashion, you might prefer to style yourself.
DIY Styling for Your Headshot
If you choose to forgo a professional stylist, keep these tips in mind:
Consider the purpose of your headshot: What do you want your headshot to communicate? Align your clothing choices with your goals.
Keep it simple: Avoid overly busy patterns or loud colors that can distract from your face.
Fit is crucial: Make sure your clothes fit well and are flattering.
Accessories are your friends: They can add personality without being distracting.
Seek advice: Ask friends, family, or even your photographer for their opinion.
The Verdict
So, do you need a professional wardrobe stylist for your headshot? The answer is, it depends. If the stakes are high, you lack fashion knowledge, or need to maintain consistency in a group, a professional stylist's expertise is invaluable. However, with careful planning and some fashion sense, you can successfully style yourself.
In the end, the most important thing is that your headshot represents you confidently and authentically. Whether you choose to hire a stylist or go the DIY route, make sure your outfit makes you feel fantastic, because when you feel great, it shines through in your photos.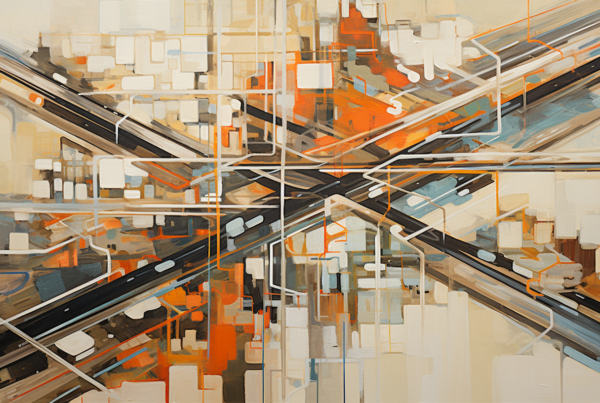 Navigating Professional Pathways: The Symbolism of Career Crossroads Embarking on the journey of "Navigating the Crossroads of Your Career with Professional Headshots in the Heart of Ohio" unveils the intricate…