Enhancing Headshot Photography: The Advantages of Tethering to a Large Screen TV at Hue12 Studios
Hello and welcome to another edition of Hue12 Studios' blog. Today, we're going to delve into the specifics of our studio operations and discuss a very important element in our workflow – tethering our cameras to a large-screen television when shooting headshots for our clients. If you've been curious about why we do this, read on to find out!
Tethering Explained
Firstly, let's start with the basics. Tethering, in photography, means connecting your camera to a computer or other viewing device during a photoshoot. This process allows the images shot on the camera to be instantly displayed on the connected device. Tethering is a highly appreciated technique in professional photography, owing to the multiple benefits it offers, including immediate feedback, the ability to closely inspect images, and superior client engagement.
At Hue12 Studios, we've taken this a step further by tethering our cameras to a large-screen television. Here's why:
Real-time Feedback and Quality Control
The main advantage of tethering is that it provides instant feedback. As each photograph is taken, it's immediately displayed on the television screen. This allows us, and our clients, to instantly view the results. The large screen format lets us zoom in and inspect the minor details which would be impossible to critique on a camera's small LCD screen.
Not only does this save us time in post-production, but it also ensures that we get the perfect shot every time. With real-time feedback, we can adjust the lighting, angles, or composition on the go, ensuring that the final product is top-notch.
Enhancing Client Engagement and Confidence
When our clients can see their headshots instantly on a large screen, it builds trust and engagement. They aren't left wondering how their photos are turning out; instead, they can see the results for themselves, and if they have any preferences or suggestions, they can communicate them immediately and directly.
It also helps our subjects feel more confident during the shoot. They can see their progress in real-time and can adjust their poses or expressions accordingly. This increased collaboration leads to more authentic and satisfying headshots.
Encouraging Collaboration
Tethering to a large-screen television facilitates a more collaborative environment between the photographer and the client. Everybody can see what's happening and make suggestions or improvements as necessary. This real-time cooperation results in a superior final product that meets everyone's expectations.
Better Decision Making
Finally, tethering aids in quicker and more efficient decision-making. When we have a variety of shots, we can instantly compare them on a larger screen and choose the best ones. This process reduces the possibility of missing out on a great shot due to small screen limitations.
At Hue12 Studios, we believe in using the best techniques to ensure the highest quality results for our clients. Tethering to a large-screen television is just one of the many tools we use to ensure that your headshots come out looking their absolute best. It's part of our commitment to quality, detail, and customer satisfaction.
We hope this article has given you some insight into our process and the importance we place on using technology to enhance our work. If you're ready to book your headshot session with Hue12 Studios, contact us today. We can't wait to create stunning photographs with you!
---
If you're interested in learning more about our process or the equipment we use, stay tuned to our blog for future posts. As always, thanks for reading, and we look forward to capturing your best side at Hue12 Studios.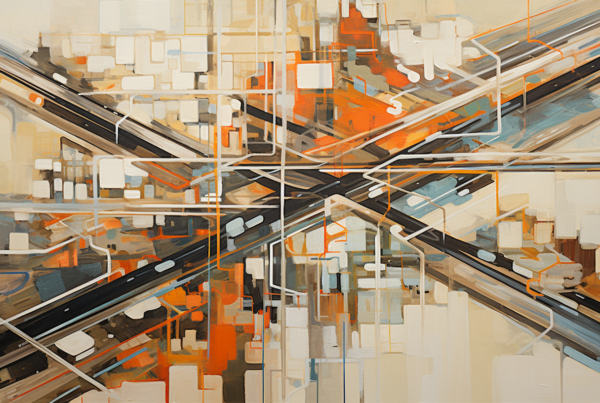 Navigating Professional Pathways: The Symbolism of Career Crossroads Embarking on the journey of "Navigating the Crossroads of Your Career with Professional Headshots in the Heart of Ohio" unveils the intricate…