Platforms like LinkedIn have transformed the way we network, job hunt, and showcase our professional capabilities. However, amid a sea of profiles, how can you make yours stand out? The answer might be simpler than you think. Discover that in this article–A Guide to Boosting Your LinkedIn Engagement.
According to LinkedIn's data, profiles with professional headshots receive 14 times more views than those without. It's not just about being seen; a well-composed headshot can significantly increase your credibility, approachability, and ultimately, your engagement on the platform.
In this blog post, we will explore how a perfect corporate headshot can boost your LinkedIn engagement, and how to achieve it.
The Impact of a First Impression
Human beings are inherently visual creatures. Research has shown that it takes less than a second to form a first impression. On LinkedIn, your headshot is often the first point of contact, and hence, it becomes the first impression. A well-made, professional headshot can establish trust, display professionalism, and spark interest. This impression can drive users to check out your profile, your experiences, and your posts, thereby increasing engagement.
The Value of Professionalism
LinkedIn is a platform where professionals across various industries connect, engage, and grow. The standard expected is high, and your headshot should reflect this professionalism. A high-quality, professional-looking corporate headshot helps to communicate that you are serious about your career. It signals to other professionals that you are an individual who understands and respects the professional standards set by the platform. This encourages more people to connect with you, engage with your content, and potentially open doors to professional opportunities.
Building a Personal Brand
In today's competitive business landscape, personal branding has become increasingly important. Your corporate headshot is a significant part of this branding. A unique, carefully selected headshot that aligns with your professional identity can help to establish and reinforce your personal brand. When your headshot matches your industry, professional level, and personal style, it helps to make your profile more memorable and distinguishable. This can lead to higher engagement rates as users are more likely to interact with a well-branded profile.
Stand Out in the LinkedIn Feed
Every day, millions of posts are shared on LinkedIn. With a sea of text and visuals, having a stand-out corporate headshot can make a difference. When you comment, like, or share a post, your headshot appears in the feed of your connections. If your headshot is striking and professionally engaging, users may be prompted to visit your profile and engage with your content.
Tips for a Perfect Corporate Headshot
Now that we understand the importance of a corporate headshot, how do we get a perfect one? Here are some tips:
Hire a Professional Photographer: A professional photographer understands how to use lighting, angles, and poses to bring out the best in you. They also have the necessary equipment to ensure a high-quality end product.
Dress Professionally: Your attire should match the professional standards of your industry. Remember, your aim is to convey your professional identity through the image.
Keep the Background Simple: A simple, clean background ensures the focus remains on you and not on the surroundings. Avoid busy or distracting backgrounds.
Natural Expression: While it's crucial to look professional, it's equally important to appear approachable. Smile naturally or adopt a facial expression that's comfortable and authentic to you.
Update Regularly: Your headshot should be a recent representation of you. Ensure you update your headshot every few years, or whenever you have a significant change in your appearance.
Remember, your corporate headshot is more than just a picture. It's a reflection of your professionalism, your personal brand, and your dedication to your career. By investing time and effort into creating a perfect corporate headshot, you can significantly boost your LinkedIn engagement and open doors to countless professional opportunities.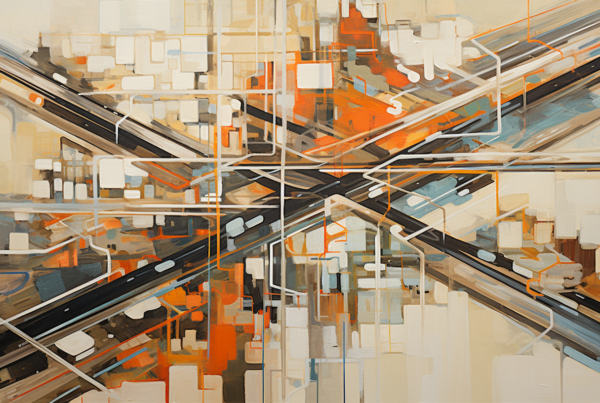 Navigating Professional Pathways: The Symbolism of Career Crossroads Embarking on the journey of "Navigating the Crossroads of Your Career with Professional Headshots in the Heart of Ohio" unveils the intricate…