Graduating Students: Why Professional Headshots are Your Key to Success
In a digital age where first impressions often happen online, a professional headshot is no longer a luxury; it's a necessity. This is especially true for graduating students who are about to venture into the professional world. While the academic record and skills you've honed over your college years are crucial, your online persona – which typically starts with your profile photo – plays a significant role in how potential employers perceive you. This article will delve into why professional headshots are important for graduating students and provide tips on how to capture the perfect headshot.
The Digital Handshake
In many ways, your headshot can be thought of as a digital handshake. Think of the last time you were physically introduced to someone in a professional setting; the handshake, the eye contact, the initial engagement. The same dynamics apply online, but instead of a physical handshake, you're offering a visual one – your professional headshot. This can set the tone for all future interactions, making it critical to project confidence, competence, and approachability.
Personal Branding
In today's hyper-connected world, personal branding has become increasingly important. Your brand is more than just a catchy logo or a well-crafted resume; it's a holistic representation of who you are, what you stand for, and what value you bring to the table. A professional headshot serves as the cornerstone of this personal brand, offering a snapshot of your personality, professionalism, and unique value proposition in a glance. It communicates not only your physical appearance but also your dedication to detail, your commitment to professionalism, and your understanding of contemporary business practices.
The Role of Headshots in Job Market Competition
The job market, especially for recent graduates, is fiercely competitive. A professional headshot is a simple way to give you a competitive edge. It shows potential employers that you are serious about your career and willing to invest in your professional image. By using a high-quality, professionally taken headshot across all your professional and social platforms, you create a consistent and memorable personal brand that can set you apart from other job seekers.
Expert Tips for the Perfect Headshot
Professional Photographer
While it might be tempting to save money by asking a friend to snap a photo with your smartphone, hiring a professional photographer is a worthwhile investment. A professional will understand how to use lighting, angles, and retouching techniques to capture you in the most flattering way. They can also guide you on how to pose naturally and help you feel comfortable in front of the camera, which will shine through in the final image.
Attire and Styling
Dress in a way that reflects your desired industry. For more conservative sectors, like law or finance, a suit might be appropriate. For more creative industries, you might choose something that expresses your personal style, while still appearing polished and professional. Avoid distracting elements, like bold patterns or oversized jewelry, which can draw attention away from your face.
Pose and Expression
The best headshots convey both professionalism and approachability. Practice posing in front of a mirror before your photoshoot. Aim for a natural, relaxed pose that communicates confidence. Keep your expression genuine – a forced smile is easy to spot and can make you appear less trustworthy.
Background
A clean, neutral background works best for professional headshots. Busy backgrounds can distract from your face, while bright colors can create unflattering reflections. Your photographer can advise you on suitable backgrounds that will enhance rather than detract from your portrait.
Resolution and Lighting
Opt for a high-resolution image to ensure that your headshot looks crisp and clear across various digital platforms. Poor lighting can cast shadows, highlight imperfections, and give your skin an unhealthy color. A professional photographer will understand how to use lighting to enhance your features and present you in the best possible light.
Regular Updates
As you progress in your career, your professional image will evolve. Regularly updating your headshot ensures that it remains an accurate reflection of who you are now, not who you were when you graduated. Plus, showing that you keep your online presence up-to-date suggests to employers that you're someone who pays attention to detail and stays on top of tasks.
With that being said, a professional headshot is more than just a nice picture of you. It's a powerful tool that can set the tone for your personal brand, give you a competitive edge, and help you make a strong impression in the digital world. As a graduating student ready to embark on your professional journey, investing in a high-quality headshot could be one of the best decisions you make for your career.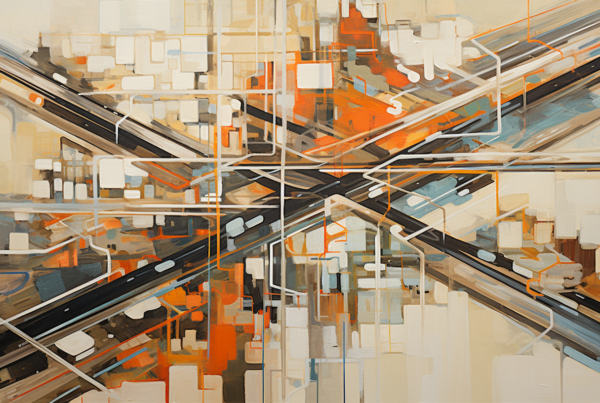 Navigating Professional Pathways: The Symbolism of Career Crossroads Embarking on the journey of "Navigating the Crossroads of Your Career with Professional Headshots in the Heart of Ohio" unveils the intricate…