In the age of personal branding and virtual presence, business professionals are looking to stand out, not blend in. The need for a corporate headshot that not only reflects one's professional prowess but also their unique personality and style is now more important than ever. In this blog post–Beyond the Suit: Creative Wardrobe Choices for Your Corporate Headshot, we'll explore some creative wardrobe choices that can help you create a corporate headshot that is authentically you and impressively professional.
1. Color Power
The color of your outfit plays a significant role in the overall aesthetic of your headshot. It can either enhance or undermine your overall appearance, so it's important to choose wisely. If you want to project a sense of authority and seriousness, darker colors such as navy, black, and dark gray are ideal choices. Conversely, if you want to convey a sense of creativity or freshness, brighter colors or pastels can be an excellent choice.
Remember, color can be subtly communicated through accessories as well. A vibrant pocket square, statement jewelry, or even an interesting watch strap can add a pop of color that personalizes your look without overwhelming the shot.
2. The Power of Patterns
Patterns can add a distinctive touch to your headshot. However, you must tread carefully, as overly bold or busy patterns can be distracting and take focus away from your face. Opt for smaller, subtle patterns such as pinstripes, small checks, or herringbone, which can add visual interest without being too loud. Remember, the focus should be on you, not your clothing.
3. Fit Matters
The right fit can make all the difference in a headshot. An ill-fitting outfit can look unprofessional and even uncomfortable. For your headshot, make sure your clothes fit you perfectly and are flattering for your body shape. It's always a good idea to have your clothes tailored to ensure the perfect fit. Even if you are opting for a more casual look, like a blazer and jeans, the fit should still be precise.
4. Material Conscious
Material choice can significantly impact the overall appearance of your headshot. Luxurious materials like silk, wool, or cashmere can lend a refined touch to your image. In contrast, fabrics with a lot of shine or texture can be distracting and should generally be avoided. Keep in mind, too, that the material should look comfortable and natural on you – it should be something that you'd typically wear in your professional life.
5. Casual Yet Professional
More and more, business professionals are leaning towards a more relaxed, business casual look. This can be a great way to give your headshot a modern, approachable feel. For example, a well-fitted blazer over a premium t-shirt, paired with smart jeans and loafers, can strike the right balance between professional and comfortable. Or, for women, a sleek blouse paired with a statement necklace or scarf can achieve a similar effect.
6. Personalize with Accessories
Accessories can be a fun and easy way to personalize your corporate headshot. Consider a statement watch, cufflinks, or unique earrings to add a touch of personality to your look. But remember, less is often more when it comes to accessories. You want these pieces to complement your look, not steal the show.
7. Hair and Makeup
While not technically part of your wardrobe, your hairstyle and makeup (if applicable) can significantly contribute to your overall look. Keep your hairstyle neat and straightforward and your makeup natural. You want to look like the best version of yourself, not someone else.
In conclusion, a corporate headshot no longer needs to be a static, uniform snapshot of a face in a suit. Instead, it can be a dynamic representation of you – both as a professional and as an individual. The clothes you choose for your headshot can say a lot about you, and they can serve as a valuable tool for personal branding. So, don't be afraid to get a little creative and let your true self shine through.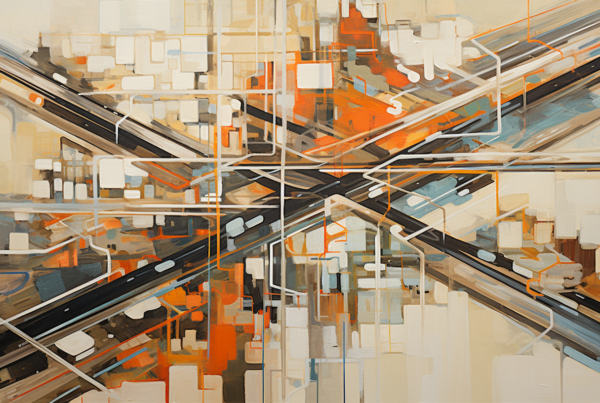 Navigating Professional Pathways: The Symbolism of Career Crossroads Embarking on the journey of "Navigating the Crossroads of Your Career with Professional Headshots in the Heart of Ohio" unveils the intricate…